Saturday September 27th, 2014
Following the release of my highland snood, a knitting friend does not understand the text tutorial. So, I decided to make a small video to better show in detail how to make this Big Diagonal Basketweave Stitch. You will see that there is nothing difficult if you know how to knit a cable.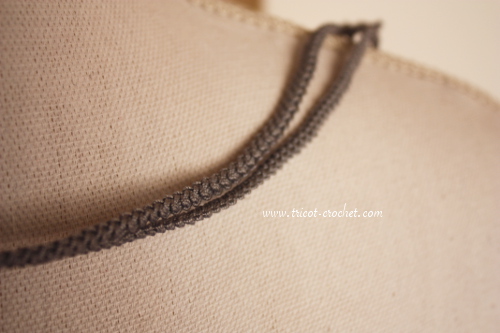 Saturday August 2nd, 2014
I made a short video to show how to make a solid chain in crochet. I often use this way of doing things for my bags and clothes. It is very solid and no risk that it is deformed, much stronger than single or double chain. Here, I hope you'll like it!